Aqua Texas
Spring Valley WSC contracts with Aqua Texas for the management of the water system. For all contact whether for operations, maintenance, billing, or to contact the board:
Aqua Texas (system operator)
Phone: 254-776-1999 - 24 Hour Service
Email: billing@springvalleywatersupply.com or service@springvalleywatersupply.com
*Please inform us if you notice a leak in the system - it saves water and keeps expenses down for everyone.
Payment and Billing Options
Online:
We are pleased to now offer online payments as an option. Additional features of the online system include:
New Statement Email Alerts
Payment Due Reminders
Pay ANY TIME, ANY WHERE
Avoid Late Fees
Auto-pay Options
Now you can submit your payments online with e-check or credit card. Please note that when you first register, you will need your account number (meter number) as well as your current balance due. Should you not have this information, call us at 254-776-1999

We can currently accept e-check, Discover and MasterCard. Visa will be available shortly.
By Mail:
Spring Valley Water Supply Company
P.O. Box 20246
Waco, Texas 76702
In Person (drop-off):
Aqua Texas Office - (M-F, 8:30-4:30)
7025 Sanger Avenue
Waco, TX 76710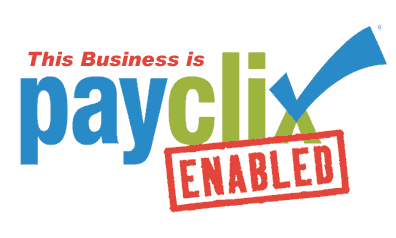 FAQ - Frequently Asked Questions
Here are some frequently asked questions we have received. While not all questions are added to this list, reach out to us and we will try to respond to any question you might have.
When will my water bill be mailed?
Water bills are mailed the last week of the month and payment is due by the 15th of the month. If you use the online billing option, you can also receive online billing and reminders.
If I don't use any water, will I still get a bill?
Yes, there is a Base Rate that will be charged. (Price of Base Rate depends on meter size)
What are the drought contingency plans for Spring Valley?
There are three stages of water restriction. Please see the link here from the Section H of the Tariff for a description: Drought Contingency
Why does debris come out of the faucet when running hot water?
Most likely your water heater needs to be flushed. This should be done once a year. CAUTION: If you plan on doing this yourself, read the owners manual to keep from being harmed and/or damaging the water heater.
Can Aqua buy our water system?
The Board has no intention nor the authority to sell the Corporation to Aqua. Any sale of the Corporation would require approval of two-thirds of the members according to the Texas Non-Profit Corporation Act (referenced in 67.004 of the Water Code) which is now included within the Texas Business Organizations Code (see Business Organization Code Chapter 22: § 22.164). Please see the following link for specific info: Members Required Approval
Are water rates increasing due to Aqua as the operator?
No. In fact, our rates cannot be raised by Aqua (operator) during our 2-year contract. If costs continue to decline, we will be able to pass along savings back to our members.
Stay up-to-date with email and text Alerts!
Sign up to receive email and text notifications for emergency news, water quality reports, meeting agendas, and other important information!